Walter Clarke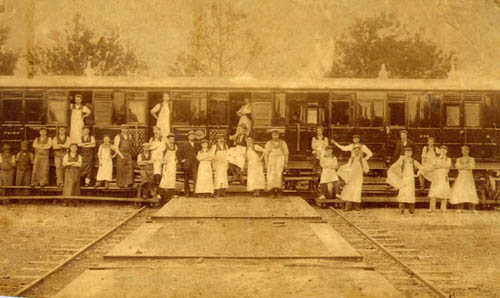 This picture used to be pasted inside the lid of my father's toolchest (he was a wood machinist) and shows a LSWR Third (number not known) being constructed at Eastleigh in Hampshire in 1912-14. My grandfather, Walter Clarke is the eleventh person counting from the right hand side of the picture - the guy with one hand on his hip. He is shown in close-up below.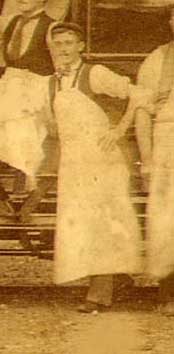 This rather ancient photograph has many nasty scratches and marks on it due to frequent collisions with hand tools coming in and out of the toolchest so I have had to airbrush the worst of them out in these images. You will quickly realise I am not a professional graphic artist.
Some of the woodworking tools I use at Bo'ness are stamped "W T Clarke" (wood handled chisels etc.) and I have a large square which has the date 1912 stamped on it! I wonder if it was "liberated" from the LSWR all those years ago?