Railtour Maintenance Team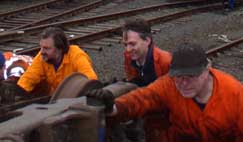 The Railtour maintenance team requires many disciplines. There are welders, metalworkers, mechanics, painters, glazers, woodworkers, greasers, electricians and others too many to mention.





Wheelsets need changed.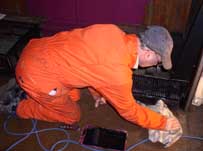 Brake blocks need changed (very frequently).



During the winter, before the start of the new season, the whole train is given a comprehensive mechanical and electrical inspection. Robin Nelson and his electrical team do the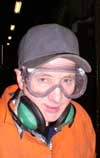 electrical checks to both the 24v battery system and the 800v ETH wiring.

The mechanical team are Ian Boettcher, Dave MacLaren, Muir McDougall and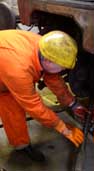 Bill Hoy (The Safety Officer). The body repair department is Jim Grady, Alastair MacLean and James Robertson. Everybody "mucks in"

when it comes to painting a coach. Matt Miller is our resident plumber and gas man.

More pictures further down.