Mk3 Carriage Ripper Receiver
The PA amplifier for the Mk3 carriage is based on the same signal levels used for Mk1 and Mk2 carriages but uses a different DC voltage - 110VDC as opposed to 24VDC.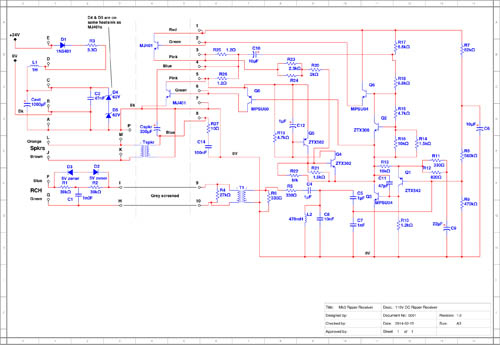 To view the schematic at 1:1, i.e. make it discernable, click here to display the full size PDF file.
The circuit is quite complicated as it is designed as a high voltage amplifier - the eventual output from the pair of MJ401s is tranformed down to match the usual 3-4ohm load by a step-down transformer. Hopefully this schematic will help you with diagnostics in the unlikely event of unit failure.
A repair service for these units is available from GoToPCs - just email me (see Home page)