Historic Vehicle Restoration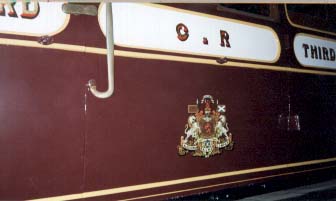 The historical vehicle collection consists of pre-grouping vehicles from the Caledonian Railway, North British Railway, Glasgow and South Western Railway as well as vehicles from the pre-nationalisation era including LMS and LNER (Gresley and Thomson) vehicles. The most recently completed restorations are two Caledonian Railway vehicles, viz. a Corridor Third No 1375 of 1921 and a Brake Corridor Composite No. 464 of 1923. Both these vehicles have had their electrical systems re-instated and have working lights.
Thomson steel-bodied Teak Effect Open Third No 13803 is currently housed in the Reserved Collection Building. This coach was built at York in 1947. The first job to be tackled was stripping and re-treatment of the roof followed by re-painting of the exterior.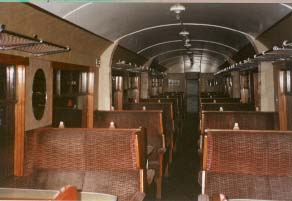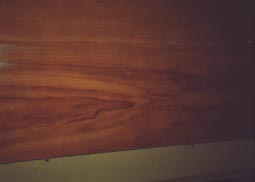 The exterior shaped up rather well with teak effect "scumble" which looks terrific. It is hard to believe this is not a real wood panel. Both sides of the coach have been scumbled. Companion coach 80417 was also scumbled but this job was done in the Museum building.
A set of batteries was recovered for this coach and the lighting,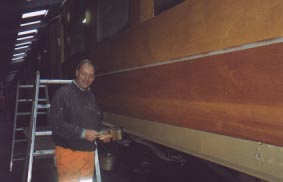 charging and dynamo regulator all been wired up. According to "Dave the paint" this is the first time the (24v) lights have been on since about 1984! Some of the batteries are date stamped 1972 and were left in a discharged state for many years, but we managed to get them back into some sort of shape. Currently the lights will run for about 3 hours on a charge, representing a capacity of 65Ah or so (BRA1 batteries). More work is needed to improve the duration of the batteries.
Some of the main tasks over the years in the Reserve Collection Building were (some still "are"):