Obituary - Graham Gilmour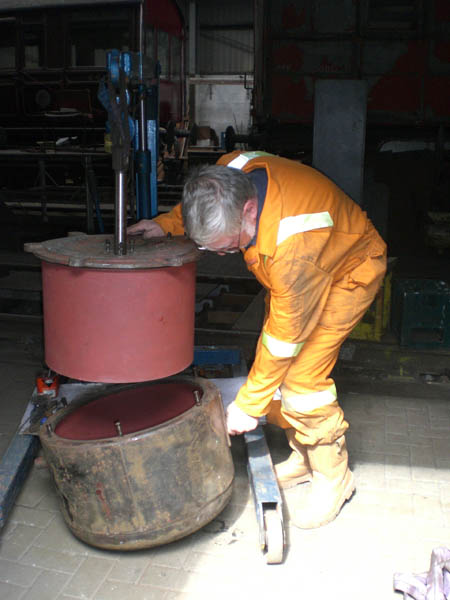 It is with great sadness that we have to record the death of Graham Gilmour at the age of 59.

Graham took an active part in the Society in its earlier years, his interest in railways dating back to his schooldays at Dunfermline High School when he was involved in embellishing the two remaining J36s that survived at Dunfermline shed. He took a keen interest also in another Fife locomotive, Wemyss Private Railway No 20 and was instrumental in saving the only remaining Gibb and Hogg built locomotive for preservation in Dunfermline's Pittencrieff Park.
Graham was Hon Treasurer from 1968 to 1969 and was perhaps best known for his mastery of vacuum brake equipment, its maintenance and overhaul he most aptly described as being a "black art".
His commitment to vacuum brakes arose largely out of the need to maintain coaches to BR standards for use on railtours and indeed it was a special charter he organised from Fife that brought Graham and his wife Lynne together when Lynne responded to an appeal for stewards to help on the train.
Having graduated at Glasgow University as a B.Sc. in Mining Engineering, Graham's career was initially spent with the then NCB but the decline of coal mining saw Graham move to a position as a Mines and Quarries Inspector. By this time he had moved to Doncaster but latterly he was based on Merseyside. His training showed through in the work he did for the Society, everything being done to the highest standard and his approach always being thorough.
Before moving south Graham was passionate about the creation of the Society's final home at Bo'ness and was a key member of the team that helped to lay the first tracks as well as showing his skills as a bricklayer in the construction of the station platform at Bo'ness.
As recently as August 2008 he painstakingly oversaw the overhaul of the two vacuum cylinders that are now refitted to the North British Saloon and his death in November 2008 came as a great shock.
Graham is survived by his mother, his wife Lynne, son Martin, daughter Alison and his two brothers.
Written by WS Sellar.