GWR Regulator (Rotax Leitner)
I am indebted to Ian Godsave who sent me this information on a very strange but ingenious regulator system found on his Dean Forest Railway GWR inspection saloon. I am also indebted to Gary Parsons of the Severn Valley Railway for sending me a brochure describing the system in great detail which you can read all about here.
The dynamo used in this system is shown in the photograph below. You can see the motorised field brush at the bottom of the commutator.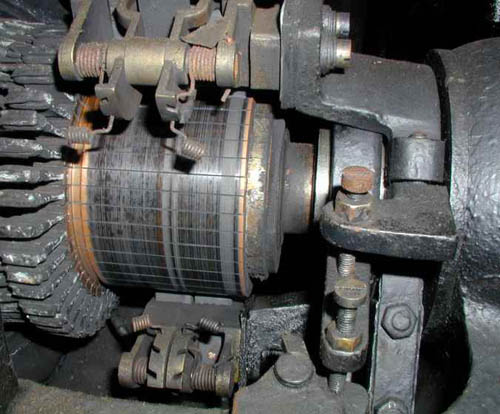 The next photograph shows the main brushes which are arranged at 90 degrees on the opposite side of the dynamo from the field brush.