Carriage Department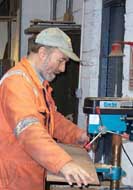 The Carriage Department as described here is really only the "historical vehicle" side of the department. There is also a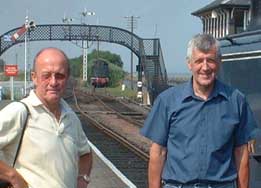 section which maintains the Railtour vehicles. A fair amount of cross-fertilisation goes on - no demarkation disputes!







The current restoration team consists of W Stuart Sellar, Don Clarke, Graham Warren, Chris Smith, Jim Pairman, Robbie Thompson, Dave Hall, Alastair McPhee and Robin Nelson. We get a lot of help from the Painters Deptartment and also from the Railtour boys when they are stuck for a job (for just a few seconds - that's all it takes to nab one!). Our skills are largely on the woodworking side of things, but hands are turned to other disciplines as required. We are progressing but not as fast as we'd like - it is all a question of man-hours (or woman-hours). Any help out there? Of the skilled variety? Any Thursday or Sunday suits!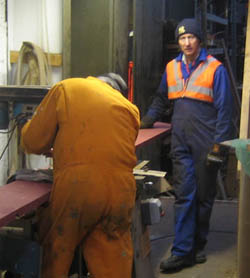 Recent additions to the team have been Robbie Thompson (left) and Alastair McPhee (above). Robbie is a professional pattern maker, so is a boon when it comes to intricate precision work.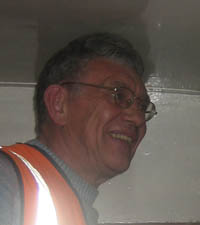 Also joining in 2010 was Davey Hall (right), a professional electrician, who has contributed greatly to the wiring effort on many vehicles. Robin Nelson (top right) heads up the electrical team. Completing the electrical team is Eoin Houston, an expert at making something out of apparently nothing.