Thompson Brake 80417
This coach was being changed from its red livery to a teak scumble initially in the Museum workshop area when these photgraphs were taken. Subsequently the coach was moved into the RCB (Reserve Collection Building) beside 13803 which is also receiving attention from the painters.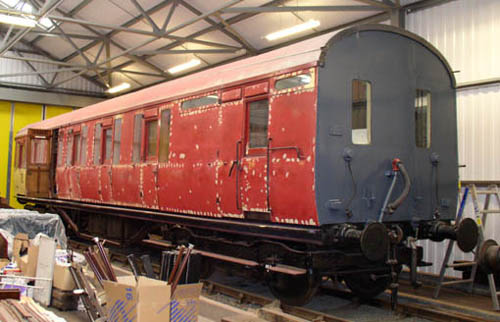 The view above obviously shows the repainting at an early stage. The lower view shows work at a far more advanced stage. The scumbling is being done by Dave Simpson ably assisted by Jim and George. Jim took the photographs. This coach along with 13803, the Thompson Open went to the NYMR in 2005 for the Gresley 100 event. Both coaches performed admirably.