GWR Pannier Tank 7714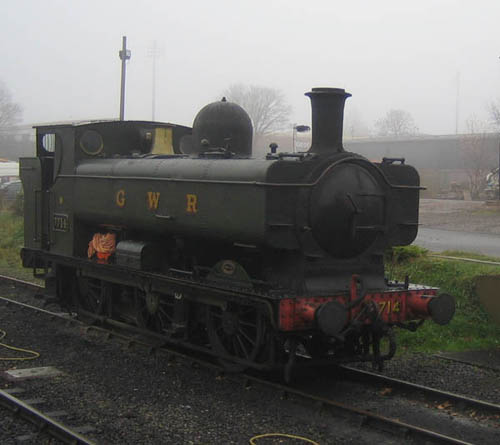 GWR 0-6-0 Pannier Tank no. 7714 parked at the south end of Kidderminster Station in late 2008. It was not in steam for the period of the Santa services, but a small fire was lit in order to provide some "atmosphere". This was the period when the SVR was chopped in two by flooding north of Bewdley and the Santa trains were only running as far as Bewdley.
The loco was designed by Collet and is of the 57xx class of 0-6-0's. It was built by Kerr Stuart in 1930 for the GWR. After running on BR Western Region and withdrawal in early 1959, it was bought by the NCB for a further stint of service. Photo DGC.