70013 Oliver Cromwell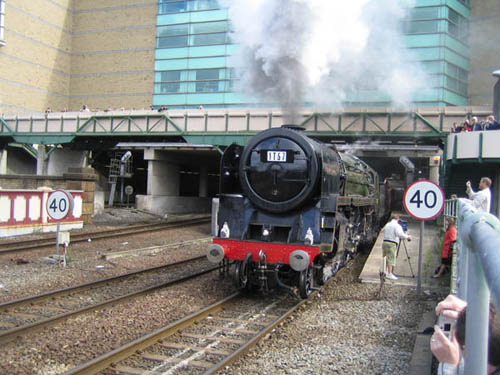 Riddles "Britannia" class 70013 "Oliver Cromwell" at Manchester Victoria August 10th 2008 pulling out 1T57 "15 Guinea Special" from Manchester to Carlisle. The man with the movie camera at the end of the platform had no notion that cylinder cocks would be opened and just prior to this picture completely disappered in a cloud of very noisy steam for several seconds.



Another shot of the cab of 70013 as the train pulled out. It was noticable that the nameplates of the engine were removed and "Oliver Cromwell" was painted on the smoke deflectors. Was this a move to deter souvenir hunters?
Photos D Clarke.