NB 673 Maude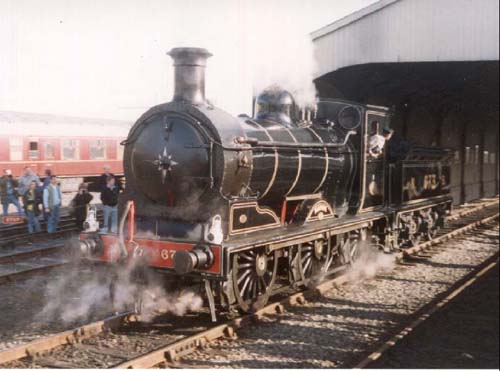 Maude - NBR No673 class J36, the other stalwart at Bo'ness until recent retirement. Maude's boiler certificate has now expired (2006) and the loco has joined the end of the queue for overhaul. The engine is photographed here at the west end of the 1840's train shed which the SRPS rescued from Haymarket in Edinburgh.
The engine saw service during WW 1 in France and on its return was named after Lieutenant General Maude.
Originally constructed in 1891, the engine was rebuilt at St Rollox works in Glasgow in 1915. photo DGC.