LMS 6201 Princess Elizabeth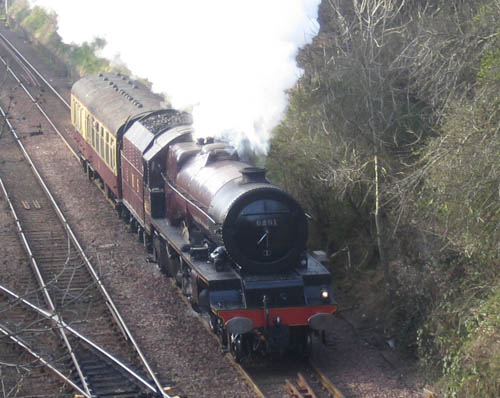 LMS 6201 "Princess Elizabeth" is a member of the first class of pacifics designed during the 1930's by William Stanier for heavy express passenger traffic. This photo shows the locomotive plus support coach during a positioning movement between Thornton and Edinburgh Waverley. The exact location of the shot is Craiglockhart Junction on the Edinburgh Suburban line. The locomotive was involved in the running of Great Britain III railtour, and was to take the tour from Edinburgh Waverley to York on April 14th 2010.
Photo D Clarke.
The next day (April 14th) I watched 6201 depart from Waverley with the up Great Britain III. Click to see a short video of the departure.