GWR 4-6-0 no. 6024 King Edward I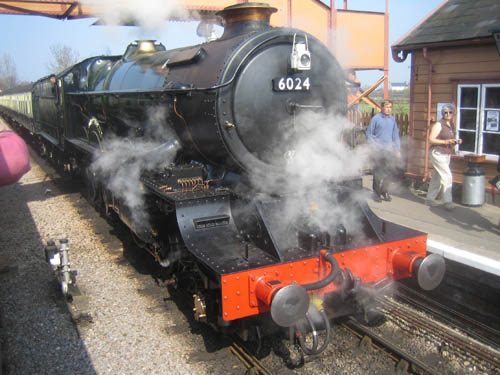 The King class of 4-6-0's were the most powerful passenger locomotives of their time, the GWR proudly claimed. This picture shows 6024 during the WSR Spring Steam Gala in March 2011.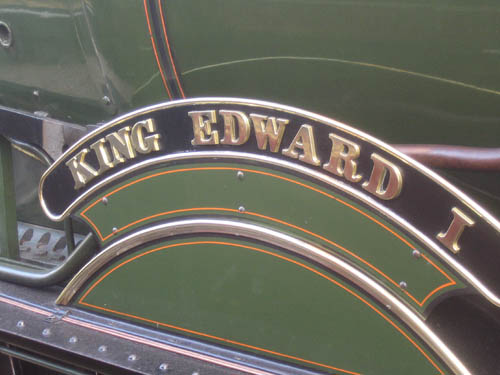 As the coach I was in was directly opposite the loco when it stopped at Blue Anchor, I felt I just had to photograph the magnificent cast brass nameplate.
Photo DGC.