GWR 4-6-0 no. 6000 King George V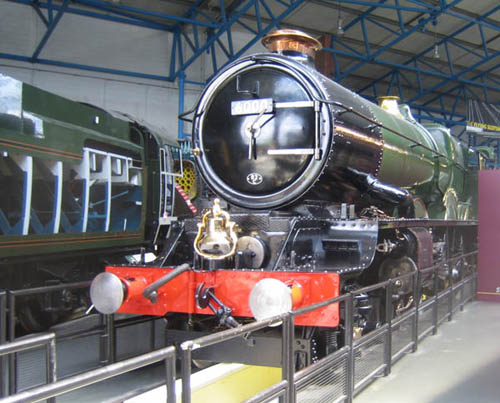 The King class of 4-6-0's were the most powerful passenger locomotives of their time, the GWR proudly claimed. This picture shows the loco in the National Railway Museum at York in 2009. The engine was built at Swindon in 1927 and on a trip to the USA was presented with the bell it now carries. The bell carries the inscription:
Presented to

Locomotive King George V
by the
Baltimore and Ohio Railroad Company
in commemoration of its
centenary celebration
Sept 24th - Oct 15th 1927
Photo DGC.