LMS Jubilee 5690 Leander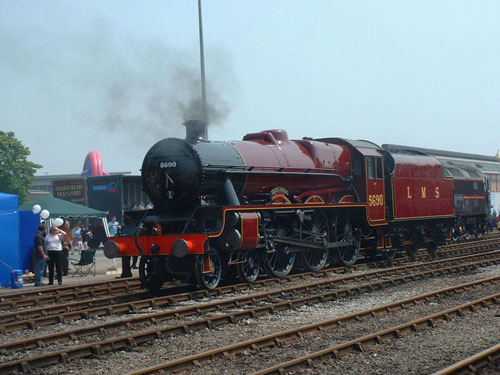 3 cylinder "Jubilee" class 4-6-0 5690 "Leander" respendent in LMS crimson lake. The loco was parked between 46441 and 6233 near the traverser. The nameplate on this side reads "Golden Jubilee", but the other side plate revealed "Leander". Photographed at Crewe 2003 Open Day by DGC.
Leander visited Bo'ness during September 2010 stabled over the weekend between hauling the "West Highlander" to Glasgow Central from Englandshire on the Friday and returning the train south on the Monday. The loco is shown here simmering outside the running shed on the Sunday morning 5th Sept. Photo D Clarke.