Renovating NB Invalid Saloon 461 - Chapter 16
Painting of the exterior of 461 took on serious proportions during the autumn and winter of 2013/2014. Much filling and sanding was undertaken by the recently expanded team (hurrah!). The photos below were taken by Jim Summers and show the "state of play" in January 2014.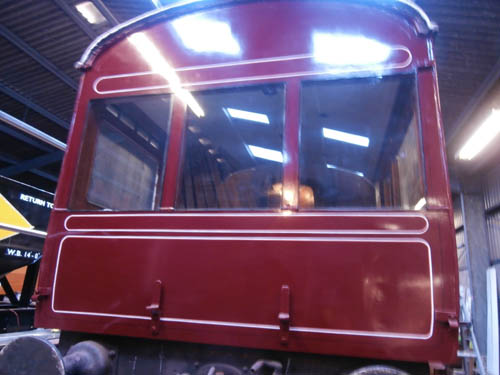 The east end with some of the lining in place.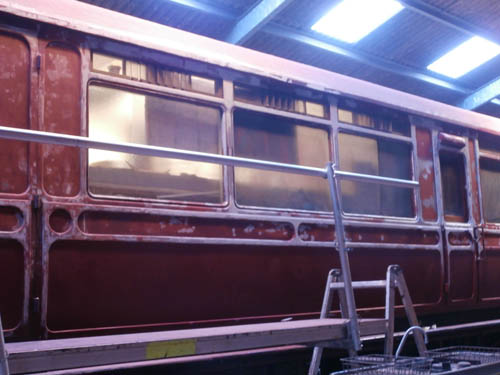 These photos are all of the south side of the coach.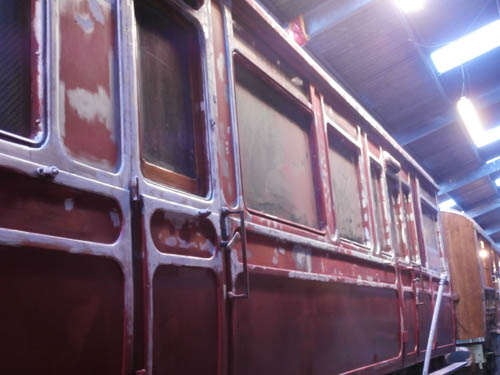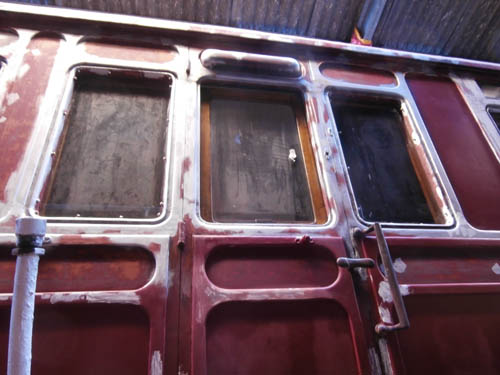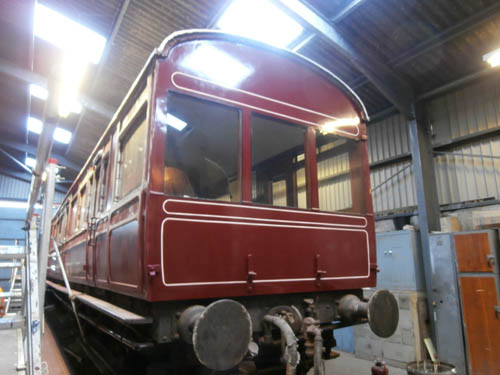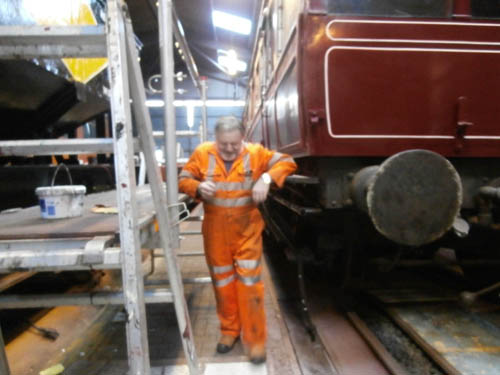 Ian in hysterics about something. Part of one of John Forrest's wagons can be seen on the left

Jim Ormiston has been working inside the coach to bring the corridor up to standard. Some of the damaged mouldings have been repaired and a lot of varnish applied.