Stanier Black 5 4-6-0 45231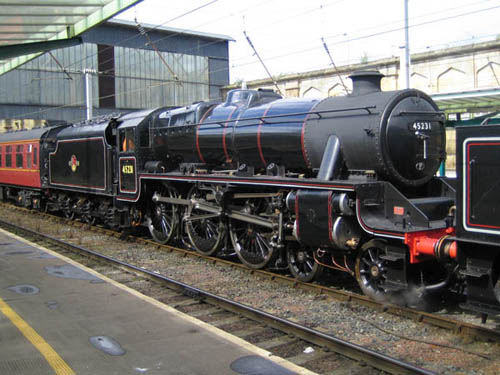 Stanier Black 5 45231 at Carlisle August 10th 2008 waiting behind 45407 to couple up to 1T57 "15 Guinea Special" for the trip back south to Manchester via the Settle & Carlisle line. A beautifully turned out example of a once extremely numerous class.
The locomotive was given the name "The Sherwood Forester" in 1997. Photo D Clarke.