GWR 2-8-0 no. 2807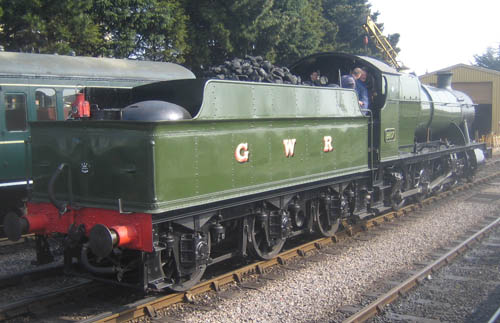 Churchward designed "2800" class 2-8-0 freight loco no. 2807 is seen here at Minehead during the 2011 Spring Steam Gala at the WSR.
The engine was built in 1905 and was withdrawn by BR in 1963 when it had accumulated nearly 1.5 million miles of service. The engine was rescued from Barry scrapyard in 1981 and restored to the wonderful condition you can see here. Photo DGC.
Seen again here at Toddington on the Gloucestershire-Warwickshire Railway in May 2016. Photo DGC.