LNER 246 Morayshire
Morayshire lives again! This picture was taken just before the final test steaming of the engine which took place early in 2004 after all the inevitable leaks had been cured. You have to admit this is one good-looking engine in its LNER livery. If only we had a rake of teak coaches for 246 to haul up the line at the time.....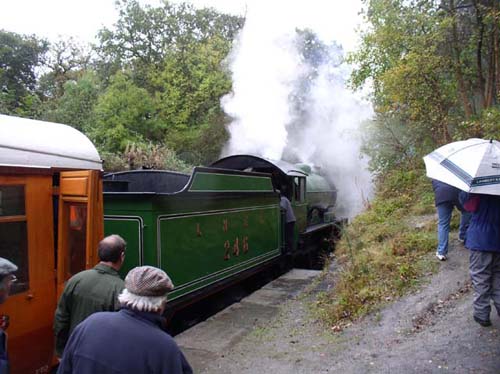 246 seen here at Birkhill during Autumn of 2005 hauling the two Thompson teak scumbled coaches which had recently returned from the "Gresley 100" weekend at the NYMR.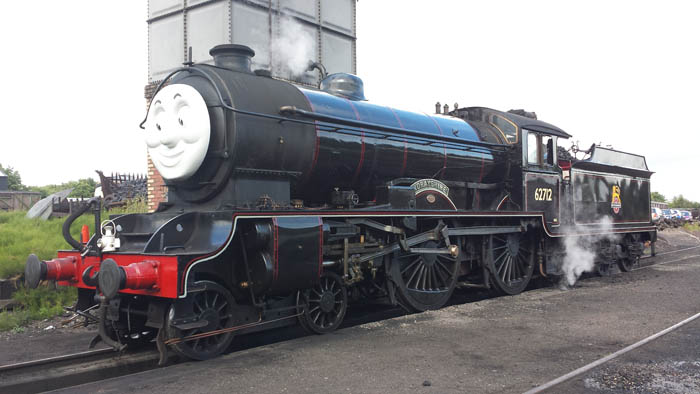 Prior to expiry of its boiler certificate, Morayshire was repainted in BR lined black. This photo is from August 2014, taken by Don Clarke.